sam mayer
poolboy


poolboy00 is a reality show - interactive memoir - durational performance for the streaming platform Twitch. season one ran from September 2020 - November 2020 and was produced by UTNT (UT New Theater).
the production was directed by Mike Stelle.
the resident poolboy00 artist is andy gottschalk.
fan collected screenshots from season one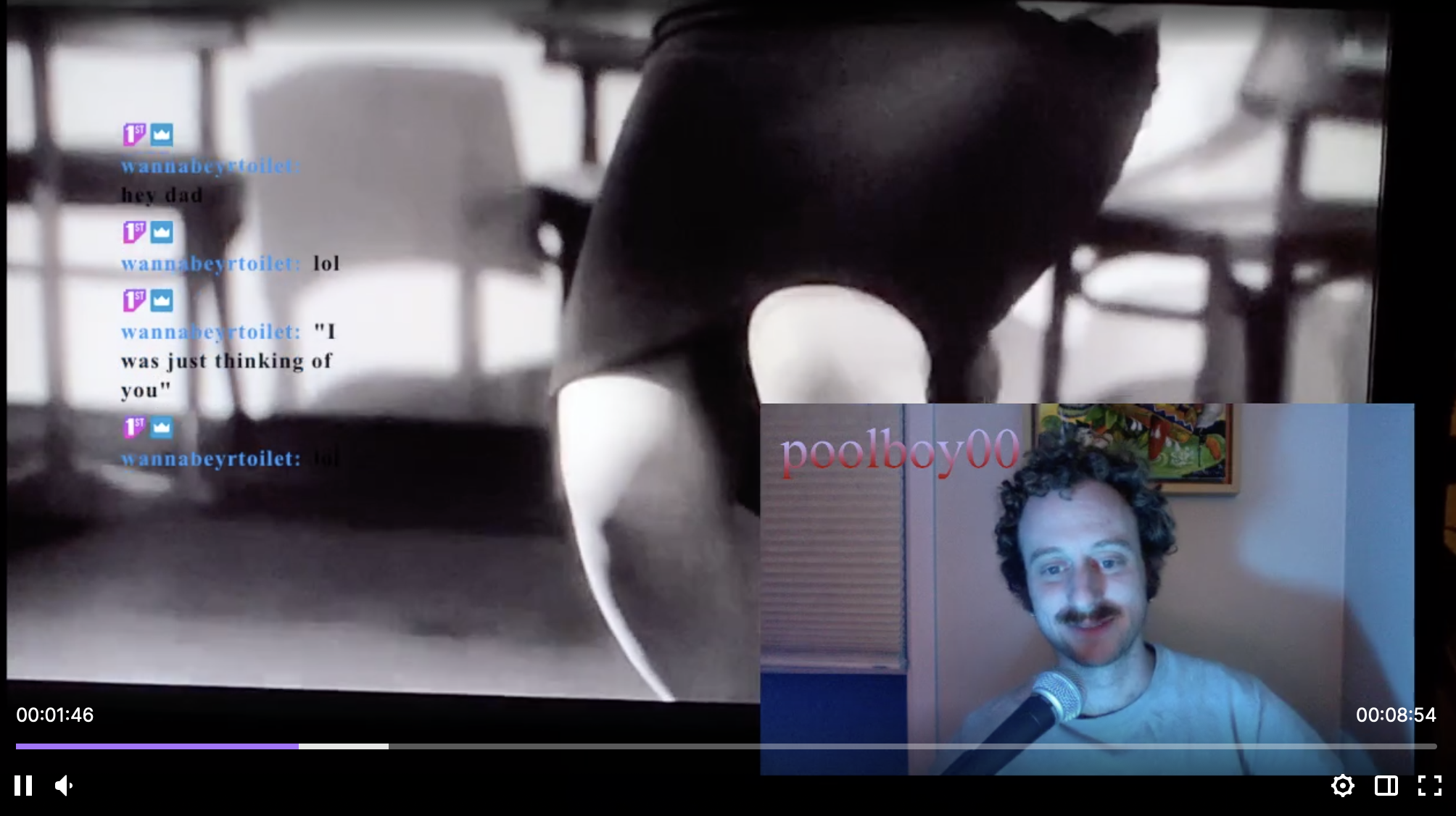 ︎︎︎
︎︎︎